AT TRUE HEALTH FAMILY CHIROPRACTIC,
Our mission is to educate, adjust, and inspire a health transformation in as many families as possible toward optimal health.
Peter J. Braglia, D.C. is a 2006 graduate of New York Chiropractic College in Seneca Falls, NY.  Prior to Chiropractic College, Dr. Braglia received his Bachelor of Science in Exercise Science from SUNY Cortland. As an intern Dr. Braglia received advanced training in treating athletes at the United States Olympic Training Center in Lake Placid, New York. In addition, he provided care to elite athletes at numerous sporting events including triathlons and marathons. After receiving his license to practice Chiropractic from the State of Connecticut in January of 2007 he immediately went into private practice as an Associate Doctor at a busy family practice.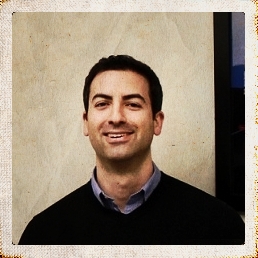 In addition to providing care to hundred of families in southern Connecticut, Dr. Braglia has also been called upon to function as the physician for professional sports teams and Lecturer for Fortune 500 companies. He has personally performed health screenings at Corporations, Police/Fire Departments, Elementary and Middle Schools. He is well trained in sports injuries, stabilization and strengthening exercises and improving performance in athletics as well as activities of daily living. As a member of the International Chiropractic Pediatric Association, he has received advanced training in Pediatric Adjusting and Prenatal Care.
What Dr. Braglia loves most about natural Chiropractic care is that it helps to find the root cause of imbalance in the body and mind, instead of simply masking the symptoms. In our office, we recognize six essential facets of health care necessary to maintain an optimal state of health and wellbeing: proper nutrition, rest, positive mental attitude, proper posture, exercise and a healthy functioning nervous system. All of these facets of health depend ultimately on the last, a healthy functioning nervous system, to truly reap their full benefits.
In addition to writing the True Health blog on this site, Dr. Braglia is also a contributing author to GreenMedInfo.com, MindBodyGreen.com and AllThingsHealing.com.