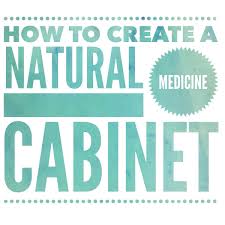 It seems that each and every day I get similar questions from patients at True Health on what they can do to ensure their health and optimize their chiropractic care. I've posted before on what to do when you're sick – however – I haven't touched on what to always have on hand at home. So, if you're inclined to take a more natural approach to your family's health, the following are a number of great items to keep on hand.
Remember these added health essentials are important, but the most important aspect of your health is an optimally functioning nervous system so your body can adapt and thrive through stressful life situations.
Aloe
Fresh Aloe Vera gel is the perfect first responder for burns, small cuts, blisters, and insect bites. It's instantly cooling and soothing, and helps reduce inflammation and ward off bruising. You can also harvest aloe gel and freeze it in small amounts (in an ice cube tray, for instance) to use later on sunburns. Used topically, aloe gel can also heal psoriasis, soothe eczema, shrink warts, and prevent scarring.
Oregano Oil
This is probably the go to supplement (after an adjustment, of course) in our house if someone is starting feel like they may be getting sick. A few drops under the tongue several times a day does the trick. Oregano oil has wide-reaching health benefits, but is most associated with respiratory and immune system health. This herbal oil also has antibacterial, antiviral, and antifungal properties. Just remember it's incredibly strong (so dilute with children). 
Elderberry
Elderberry is the winter season immune booster in our house, especially with our children as it tastes great. Elderberry supports immune function with an affinity for the respiratory tract and is rich with Vitamin C and packed with flavonoids.
Magnesium
Magnesium is an essential nutrient that is used during almost every chemical process of the body. It is also one of the most common deficiencies in the United States. Magnesium is great for constipation, cramping, asthma, headaches, pre-eclampsia, eclampsia, and GERD. Be careful to not take too much in the beginning because it can cause gastrointestinal upset. I recommend and carry Natural Calm in the office.
Apple Cider Vinegar
Apple Cider Vinegar has an arrange of things it can help with stopping the build up of the lactic acid during exercise, promote GI comfort, and a facial toner.  Upset stomachs, fungal infections, acne, dandruff, and sore throats can all be treated with apple cider vinegar. Whether ingested or used topically, apple cider vinegar is safe for kids of all ages (if diluted) as well as pets. 
Arnica
It's the first thing we grab for every bump, scrape, tussle, and wipeout our little ones encounter. Arnica, available in pellets, gel or cream form, is an herb in the sunflower family that reduces bruising and topically treats pain immediately.

Coconut Oil
Mostly everyone has heard of this one, and while coconut oil is an ideal food for fostering health and beauty from the inside out, it also has a staggering number of other uses (too many to list here), from topical beauty applications to first aid treatments, to general household cleaning
Tea Tree Oil
Also known as melaleuca, tea tree is another staple in almost every natural medicine cabinet. It is a strong antibacterial and  it's a tough opponent of fungal infections of the skin like ring worm and athlete's foot. A few drops of tea tree oil in a spray bottle of filtered water makes a great all-purpose antibacterial cleaner for surfaces in your home.

Witch Hazel
Witch hazel is a mild astringent that works to soothe skin irritation, itching, and burns. It also contains tannins which help to repair broken skin, so it's not only safe to use on cuts and scrapes, but it will help them heal faster. An alcohol-free formula is preferable if you're planning to use it on a baby's sensitive skin.
Himalayan Sea Salt
Gargling a ½ teaspoon in a warm 8 oz. glass of water helps relieve sore throats. Bacteria is only made to survive and certain climates within the body. Specifically high salt content helps eliminate the bacteria. The salt also helps with pain relief and aids with soothing your throat. 
*Please take note that these are not a cure for any condition, but have been known to aid in the healing process.