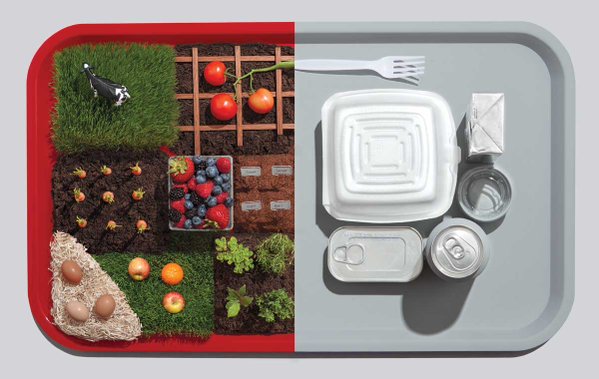 Somewhere along the line we lost track of the idea that our food should be our medicine. In fact today, it's quite the opposite – our modern eating habits are polluting our bodies, making us more susceptible to many preventable illnesses and diseases. We are no longer getting the nutrients from our food that are necessary to function at our optimal level. The water we drink and the food we eat are loaded with toxins, robbing us of our innate self-healing abilities.
It can be extremely confusing to attempt to keep up with the latest fads in diet or what you should or should not eat. The war on fat led to the explosion of empty ("fat-free") carbs, food which is heavily processed and stripped of any nutritional benefits. This fat-free lifestyle has resulted in sky rocketing obesity rates. Our diet today is leading to increases in chronic degenerative diseases, and even more alarming, they are occurring at a younger age. Our lifestyle choices are pointing us directly to heart disease, diabetes, cancer, and autoimmune, inflammatory and neurological diseases.
It is a shame that modern medicine has largely ignored one of the best weapons against disease- nutrition. By utilizing these 10 food "rules", we hope to guide patients to regain control of their health by eating well and by eating clean, health promoting foods.
1. Eat REAL Food
This means Grass-fed Meats/Butter and Wild Fish and Game/Free Range Eggs. Increase Colorful Fruits and Vegetables (Polyphenols = antioxidants / anti inflammatory)
2. Minimize GRAINS (including whole grains)
An excess of breads, pastas, cereals can lead to leaky gut syndrome which can lead to unwanted inflammation.
3. Add NATURAL FATS (coconut/avocado/olive oil, butter)
These natural fats help to provide immunity, development of the nervous system, and protection from micro-organisms. Avoid industrial vegetable and seed oils (soy, corn, canola, sunflower).
4. No LOW FAT or FAT FREE Processed Foods
None. Most low fat or fat free foods add sugar and chemicals to make up for the loss in taste.
5. Re-think BREAKFAST (Protein/Fat not Carbs)
No cereals, toast, or sugary yogurts. Instead, aim to fill up on protein. Better choice: Smoothies.The 3 main ingredients should be plants, fat, and protein. Any combination of several greens, avocado, coconut oil, and a little fruit will work. (When smoothies have no protein, they're just fructose)
6. Cut Out Unnecessary SUGAR
Go plain whenever you can and sweeten it naturally, you'll use a lot less. Eliminate any sugary beverages, stick with water with lemon and teas. Use dark chocolate as your go to treat.
7. SATURATED FATS and CHOLESTEROL are Vital for Optimum Health
Cholesterol helps babies and children develop a healthy brain and nervous system. Saturated fats promote the body's use of essential fatty acids, enhance the immune system, protect the liver and contribute to strong bones.
8. Modern SOY Products are Dangerous
Modern soy foods, such as soy protein powders and soymilk, block mineral absorption, inhibit protein digestion, cause endocrine disruption, depress thyroid function and contain potent carcinogens.
9. Organic Does NOT Equal Healthy
Organic pasteurized milk, breakfast cereal, chips, cookies, crackers and fruit juice are highly processed, refined convenience foods lacking vital nutrients. Organic meat and milk may still come from animals in confinement and therefore lack vital nutrients for growth and immune function.
10. A VEGAN Diet Can Lead to Nutritional Deficiencies
Vital nutrients found exclusively in animal foods include complete protein, cholesterol and vitamins A, D, B6 and B12. We can't get sufficient true vitamin A from plant foods, and most of us get enough vitamin D from the sun alone. Vitamin B12 is not absorbed from plant sources, and modern soy products actually increase the body's need for B12. Those who do not eat meat can have a healthy diet by consuming eggs and  dairy foods from animals on pasture, and by avoiding modern soy foods.