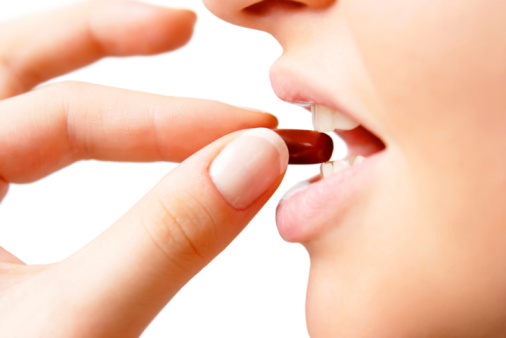 I should start off by saying that I am not in any way, shape or form anti-supplement. Supplements are a great tool and they serve many people well, especially when used appropriately. But here's what I don't understand. People are slowly moving away from treating every minor ailment and condition with a prescription drug (which is great). However, many are replacing pharmaceuticals with natural supplements – which are sadly doing the same thing (albeit usually in a safer way). They are simply treating symptoms and covering up the problem, never truly getting to the cause.
As a chiropractor my viewpoint may be different. After all, our profession was founded on the idea of getting to the cause – we focus on creating health rather than managing disease. I would never associate health as something that could come out of a pill or bottle whether they were natural or not), but as something that is experienced from the inside-out. When it comes to nutrition – the right food turns on the right genes, and create biological signals that create health, while the wrong foods turn on genes that cause disease and create biological chaos.
With that being said, have you been in a health food store recently? Standing in line you can see people whose shopping cart is covered with no less than 30 boxes of different herbs, vitamins, and supplements of all kinds. B-complexes, Glucosamine, Licorice, Vitamin E, Vitamin C, Ginko, Garlic, and St. John's Wort just to name a few. While this is certainly an extreme example, it's not as rare as you might think.
We have the power to determine how healthy our cells are by the choices we make with our bodies. Our bodies are equipped with an incredible ability to go towards health when it's supplied with the right building materials. If your cells are like houses, the quality of the cell is dependent on the building materials which are found in our food.
Taking vitamins have become an extra job for some, here's how to avoid it: