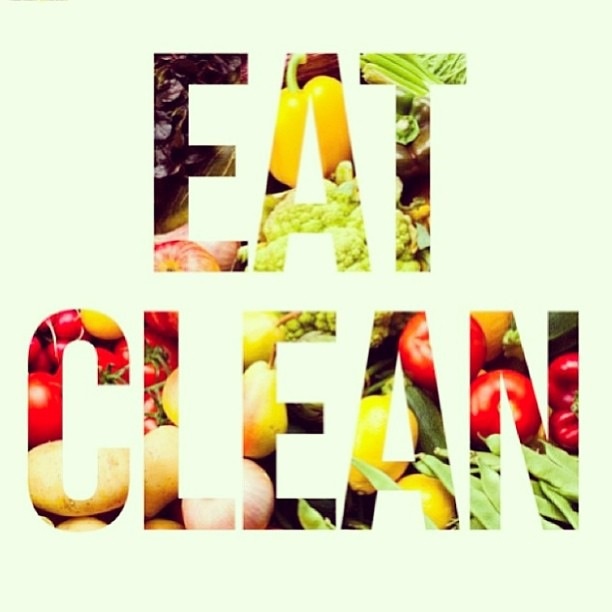 It is a shame that modern medicine has largely ignored one of the best weapons against disease- nutrition. At True Health Family Chiropractic, we hope to guide patients to regain control of their health outside of our office by eating well and by eating clean, health promoting foods.
The first step is to actively remove all of the unhealthy food choices in your house so you have room to fit all of the good things you are going to buy. To successfully improve the quality of what you eat, remember we often eat what's convenient, and if you buy it and keep it in the house, you'll eat it – so don't buy it in the first place. The following are some basic ground rules to follow when eating clean.
Eating Clean Checklist:
Eat more organic and/or local fruits and vegetables, and remember the fresher the food, the more potent the nutrients
Drink more pure filtered water (Divide your weight by 2, aim to drink that number in ounces)
Eat hormone and antibiotic free meats and dairy (Choose products where animals live as close to their natural state as possible -free-range, cage-free, grass-fed, raw milk etc.)
Eat foods that have not been genetically modified (Click here for a non-GMO shopping guide)
Eat more alkaline foods (lots of vegetables)
Lower your intake of inflammatory/mucus producing foods (dairy, sugar, wheat)
Eat more raw foods that contain powerful enzymes and phytonutrients (try juicing)
Eat more fresh whole foods and less processed man made foods
Eat or supplement anti-inflammatory foods (Omega-3 fatty acids, fish oil, flax seed)
Increase the amount of good bacteria in your GI tract by eating foods high in fiber and supplementing with probiotics
Eliminate soft drinks, sugary drinks, and artificially sweetened drinks loaded with neurotoxins
Eat a handful of raw nuts/seeds everyday
Limit caffeine intake to one cup of coffee/day, instead aim to drink up to 3 cups of green tea
AND For a detailed grocery list of nutrient dense, fresh, whole (or in some cases minimally processed) foods which promote optimal health, click here.