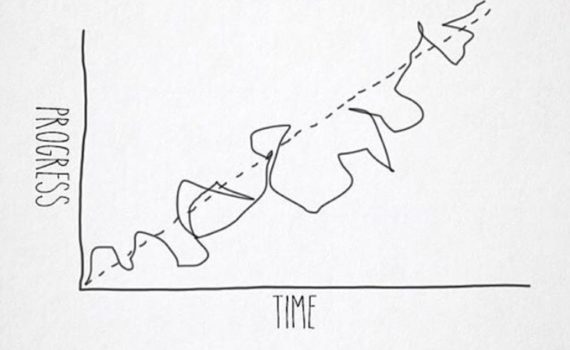 With time comes progress, even if it doesn't feel like it sometimes.
And the truth is, healing — change of any kind — isn't linear. Whether it's quitting smoking, starting an exercise routine, or leaving a toxic job or relationship, positive transitions are full of setbacks. Physical healing is no different.
Sometimes, a setback happens because of something external – as in something happens to re-aggravate an injury or condition. Often times patients will rush the healing process and do too much, too soon. But it's also an inherent and important part of the healing process itself. We often see healing occur in alternating cycles of repair and recovery, and it's common to see symptoms flare up during these cycles.
Occasional visits back to the old pattern are actually a normal and important part of healing that helps solidify the new, healthier pattern. Reversing structural abnormalities using specific customized chiropractic care gets to the underlying cause of many conditions – but it also takes time.
It's also really important how you handle setbacks.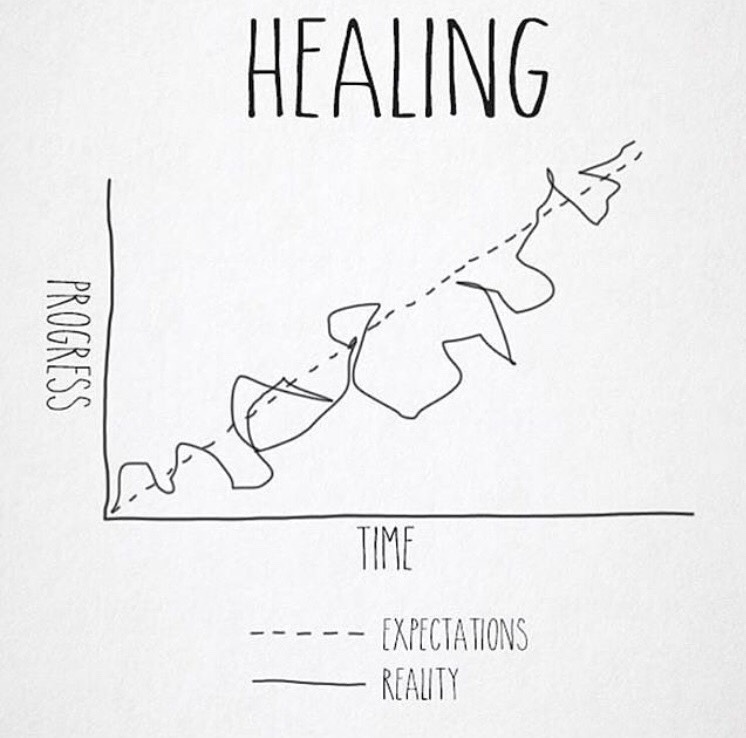 Take this as a time to step back and focus on you. Often times when we begin to get better we forget about self care. Let's remember that true health isn't just by design – it's also by choice. Caring for your adjustment is not just your chiropractor's job. You, too, need to take responsibility and do what you can to maintain the adjustments you receive. Doing so will help expedite the spine's retraining process, but it's also just good practice for your body.
After all, a backbone and spinal cord that are in the proper position provide optimal performance for your entire body, enabling you to live a healthy, happy, pain-free and productive lifestyle.
Take note of what might have triggered the setback, so that you can understand and avoid what may aggravate your condition. In addition, sometimes when symptoms are milder and more intermittent, it's easier to notice what provides some relief. Put that in your set of tools for the future, so you can continue learning how to recover more quickly and completely when you do have setbacks.
This is also a good time to keep the lines of communication open with your health care provider. Together, we might decide together to change your care or increase frequency for a while, to support your healing. Often a visit at the first sign of a flare-up can help stop you from going all the way down that path again.
Keep in mind, it's only a matter of time before your body begins healing properly and true health and vitality can be achieved. Once the foundation has been fixed, then we'll teach you how to keep it that way through customized recommendations designed for your spine, so the problem does not come back.