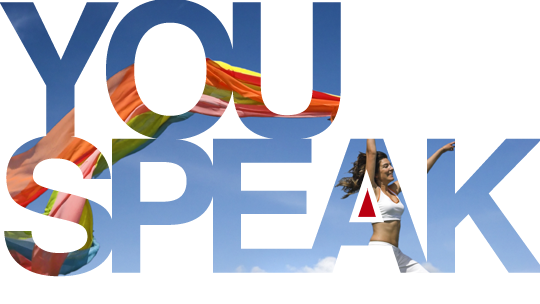 Actual Reviews from Real Patients
We can tell you about all the ways that our brand of chiropractic can help you find a better way toward health. But here's a sample of what some of our patients have said about the transformations in their own lives.





Caring and Gentle

"I just started going to True Health and from the moment I walked in the door I felt cared for. Every procedure is thoroughly explained and asking questions is encouraged. I was 35 weeks pregnant when I first saw Dr. Braglia and I will continue to see him after the little one is born. I feel great every time I walk out the door."
-S.C.





Takes Care Of Our Family

"We have been seeing Dr. Pete as a family for almost two years. He is kind and gentle with our children and always addresses everyone's issues from asthma to chronic pain. Seeing him every week keeps everyone healthy and able to recover more quickly when we do become ill. He is a genuine person and an excellent health care provider. "
-B.G.





Helps My Asthma Symptoms

"A few years back I was looking for a chiropractor that was in my hometown. I had been going to a chiropractor for fifteen years and when he retired I sought out Dr. Pete. Dr. Pete is an awesome doctor who has helped me manage my anxiety and asthma symptoms. I look forward to my visits each week and to learning new things from him."
-C.A.





Great With Kids

"Dr. Braglia is great working with children of all ages. My 5 yer old sleeps much better when we bring him in! (Not to mention the fact that he fixes my stiff neck from a chronic condition on at least a weekly basis.)"
-S.M.





I'm Well Adjusted 🙂

"Dr. Braglia treats our whole family, and it is the first place we go if one of us is not feeling exceptional. He is amazing with children (we have a toddler) and I truly believe in the process of chiropractic care being a major part of integrated health and wellness for our whole family. I wish I could bring my dogs too!"
-K.A.





Personal, Convenient and Knowledgeable

"I've always have had a great experience at True Health Family Chiropractic. Dr. Braglia is very knowledgeable. His adjustments definitely make an improvement. His manner is very reassuring and calming. His office right off the Merritt Parkway makes it easy to get to appointments. His office hours also make access to his care convenient. Yes, I would definitely recommend Dr Braglia to anyone."
-M.P.





Love Going There

"Dr. B is a gifted chiropractor. HIs adjustments are well done, keying in on a problem area quickly. He listens well and answers a plethora of questions with patience for patients. 🙂 He has a variety of additional supplements and aids, but does not try to "sell" these things, nor does he with his service."
-A.P.





Excellent Professional Care

"I am so impressed with Dr. Braglia. He is a very professional and thorough chiropractor. His clinical knowledge is outstanding and he is also compassionate and caring. He is motivating to help his patients achieve a level of wellness that focuses on quality of life. His office is nicely decorated, and is clean and bright. I would highly recommend him!!"
-M.M.





Excellent Chiropractor!

"I absolutely loved my experience with Dr Braglia. It's so easy to schedule appointments, he's wonderful to work with, and ahhhhhhh…after having just had a baby 6 days earlier my spine loved him oh so much! He's also excellent with kids – there's a great play area for kids & he did a wonderful & gentle adjustment on my 11 day old who was having some digestive issues."
-J.E.





Breech Baby Turned!

"I went to Dr Braglia when I was 35 weeks pregnant to perform the Webster Technique, my baby was in breech position. This technique adjusts the pelvic ligaments, allowing the baby to shift freely in the womb so that she can get into the optimal position for delivery. After 2 visits with Dr Braglia I went for an ultrasound, at 36 weeks, the baby was head down! Dr. Braglia is amazing, his website is very resourceful and I loved the fact that I could schedule and reschedule my appointments so easily."
-L.B.





Great With Kids!

"Dr. Braglia is very gentle and calm. He is able to get my 8 year old son adjusted with ease. My son was refusing to get on the table for another local chiropractor. I also find Dr. Braglia very knowledgeable and skilled."
-J.S.





Just What I Needed

"I had been dealing with back problems my whole life. When I pinched some sort of nerve lifting weights, I had to find a way to fix it. I went to THFC to see if anything could be done. Dr. Pete put me through some baseline tests and after a few visits for adjustments, which are unbelievable (you never knew you could crack that much and it feels great), my pain was pretty much gone. I'm sure I'll be going there for years to come."
-J.T.





Truly Healthy!

"We love Dr. Pete!!! Seeing him every week is what keeps our family healthy & running (and boy can they run fast!) Dr. Pete always takes time to listen over the dull roar of my children & works with us to help make our adjustment time the most effective. I always tell people that chiropractic makes everything better…not just your neck!"
-B.G.





Changed My View on Health

"I was skeptical of trying a chiropractor but after thorough research I came across Dr. Braglia's website and was impressed with the amount of time and effort he put into his practice. Upon meeting him he was very thorough and explained why conventional medicine back doctors sometimes miss the minute details. He is very personable and fully committed to helping his patients. Dr. Braglia had my back feeling better in about 2-3 weeks time. I couldn't be any happier with this practice!"
-L.B.





Family Care

"I had never been to a Chiropractor before. What an experience! I loved it! Now my sons both go also. They love it and Dr. Pete is awesome. He's easy to talk to and makes you feel comfortable from the second you meet him. I highly recommend it."
-Y.C.





Severe Scoliosis

"I have gone to chiropractors for 65 years and find the DC to be an excellent chiropractor. He knows the bones and muscles very well."
-B.R.





Wonderful

"First time going to a chiropractor – great experience! Definitely going back. Took his time, didnt feel rushed A++"
-K.R.





True Health

"Dr. Pete is great. He is well informed and discusses the process and treatment in a clear and concise way. I will be recommending Dr. Pete to all of my family and friends!"
-C.H.





Efficient Chiropractor That You Can Trust

"I had such back pain that I had trouble walking. I've known Dr Braglia for almost 2 years, showed up in his new office with no appointment and came out with a smile on my face. Not only is the relief real but I finally had a good full night of sleep right away."
-N.A.





Great Experience!

"My son Brody is 4 months old and sees Dr. Braglia regularly for routine adjustments. When Brody's pediatrician mentioned him seeing a chiropractor I was a bit surprised, but, it turns out the younger you start the better. It's great for Brody and he enjoys the experience each time."
-B.M.





Believer

"I had never gone to a chiropractor until I started playing Roller Derby. Dr. Pete is awesome. He explained everything to me and made me feel comfortable with the process. Now I see Dr. Pete about once a month. CT Rollergirls LOVE Dr. Pete!"
-L.C.





Excellent experience!!!

"It was the first time I went to a chiropractor… This is the place to experience greatness!!!… I am glad I have found True Health Family Chiropractic!!!"
-K.E.





Wonderful first time experience!!

"This was my first time at a chiropractor. Dr. Braglia made me feel comfortable and I could see that he was confident in his skill. I had gone for lower back pain and sciatica. After my adjustment the pressure in my lower back was quickly relieved. I will be going back for another visit in the near future."
-A.H.





Chiropractic Care

"State of the art testing of your spine. Dr. Pete is well informed and I felt excellent when I left the office. I have not been to a chiropractor in years and forgot how good I can feel afterwards!"
-P.M.





Chiropractic & Cleansing Diet

"I am so glad I finally tried a chiropractor after so many years!"
-N.C.





"To my surprise I was cleared to have chiropractic care while pregnant. so with a referral from my obgyn I booked a consultation with Dr. Braglia. In a matter of minutes I was relieved.He has one of these really neat chairs to accommodate pregnant women. The mid section of the chair drops down so there's no pressure on your stomach! I've only received one treatment so far but I'm so confident I'd recommend Dr. Braglia to not only everyone, but every pregnant woman out there!"
-E.S.





I'm a True Health Devotee
"I initially had reservations about receiving chiropractic care, but Dr. Braglia was very understanding and accommodating. I've now been a patient of Dr. Braglia's for almost thee years, and I happily recommend him to anyone within earshot."
-R.C.





Thorough and professional
"I appreciate the excellent care I receive. Dr. Braglia has been my chiropractor for several years and has always been careful, caring, professional and thorough."
-J.L.





Great introduction to chiropractic!
"This was my first experience with chiropractic. Dr Braglia made me feel at ease and helped me with my neck pain. I have recommended him to my friends. Thank you Doctor Braglia!"
-M.R.





Super gentle
"Dr. Braglia is a fantastic Chiropractor. Coming into his office I was a bit nervous due to a slight fear of chiropractors but after leaving his office this fear was gone. He talked me through every step and did some really great adjustments. I can't wait to come back and finally start working on these back issues!"
-K.R.





Awesome experience and so much relief!
"Dr. Braglia, Your office is amazing. Everything was explained thoroughly and I was so happy to have gotten my adjustments started on the first day. My pain has immediately improved. I've already sung your praises and am sending friends your way!"
-T.N.





Great Experience
"Dr. Braglia was knowledgeable, easy to talk to, experienced, and effective. I feel better after my 1st visit! I would see this doctor again and would recommend others to visit him."
-K.G.